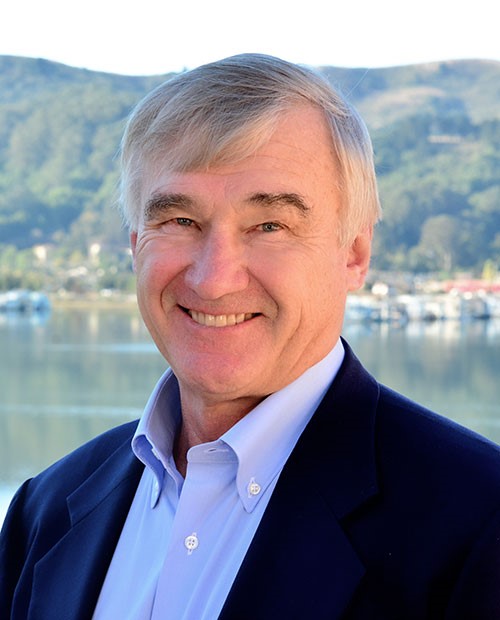 Walter H. (Skip) Walker, III
Position:

Partner

Practice Areas:

Brain and Spinal Cord Injuries, Police Misconduct, Bus Stop Liability, Insurance Bad Faith, Products Liability, Recreational Liability, Dangerous Condition of Public Property, Highway Design, Aviation

Location:

50 Francisco Street, Suite 460, San Francisco, CA 94133

Phone:

(415) 986-3339
Skip Walker has had more than 65 jury trials and tried more than 100 cases in various forums. His landmark trials have included those involving the Alpine Meadows Avalanche, the World Airways Jetliner crash into Boston Harbor, the largest personal injury verdict in Plumas County, and the "Great Cow Case" of San Mateo County.  He has briefed or argued approximately 75 cases in courts of appeal throughout the country, including Bonanno v. Central Contra Costa Transit Authority (2003) 30 Cal 4th 139, which established that the location of a bus stop can constitute a dangerous condition of public property; and Holmes v. Syntex (1984) 156 Cal App 3d 372, which at the time was the leading case in California on forum non conveniens.
Together with his partners Peter Koenig and Beau Burbidge, Skip was San Francisco's Trial Lawyer of the Year for 2018 based on their work in Willis v. City of Fresno, a police abuse of power case that went on for nine years. In 2003, he was a finalist for California Trial Lawyer of the Year for his work in Bonanno, a case that went to trial three times, the court of appeal three times and the Supreme Court once, resulting in a $3.89 million verdict as well as new law. In 2010, he was a finalist for San Francisco Trial Lawyer of the Year award and in 2017 and 2021 he was a finalist for the Marin County Trial Lawyer of the Year.  He is consistently named one of the Top 100 Lawyers of Northern California by "Super Lawyers."
Skip is a Fellow in the International Academy of Trial Lawyers, regarded by many as the most prestigious of all trial lawyer organizations and restricted to just 500 lawyers in the United States. He is a Fellow of the International Society of Barristers, an honor society of outstanding trial lawyers chosen by their peers on the basis of excellence and integrity in advocacy. He also is a Fellow of the American College of Trial Lawyers. As with the Academy and the Society, Fellowship in the College is extended by invitation only to those experienced trial lawyers who have mastered the art of advocacy and whose professional careers have been marked by the highest standards of ethical conduct, professionalism, civility and collegiality.
He holds the rank of a Advocate in the American Board of Trial Advocates (ABOTA) and has participated in its instruction demonstrations. He also has lectured for the Association of Trial Lawyers of America (now AAJ), Consumer Attorneys of California (CAOC), the San Francisco Trial Lawyers Association, Marin County Bar Association, Continuing Education of the Bar, American Board of Professional Liability Attorneys and other professional organizations. He has served as a moot court or mock trial judge for Hastings, the University of San Francisco and Stanford, as well as an arbitrator for the San Francisco Superior Court. He is consistently named a "Super Lawyer," an honor reserved for only 5% of the lawyers in Northern California. He serves on the Board of Directors of Hastings College of the Law, Consumer Attorneys' Legislative Committee, and Lawyer Friends of Wine.
Licensed to practice in Massachusetts as well as California and in numerous Federal courts throughout the country, Skip has held the highest legal rating offered by Martindale-Hubbell (AV) for 35 years. His biography can be found in most Who's Who publications.
Originally from Massachusetts, he still has a summer home on Cape Cod. He is a graduate of the Northfield Mount Hermon School, the University of Pennsylvania, and the University of California, Hastings College of the Law. He played football and baseball in college, played rugby for 25 years in San Francisco and Washington, D.C., participates in various distance bicycling events, has rafted most of the whitewater rivers in the West, travels extensively, and is a bad golfer.
Skip's sixth novel, Crime of Privilege, was published by Ballantine in 2013. It was named by Guardian U.S. as the best mystery of the summer and it earned Skip a nomination for the Harper Lee Prize, which goes to the novel that best illuminates the role of lawyers in society and their power to effect change. His five previous novels include the award-winning A Dime to Dance By, as well as The Immediate Prospect of Being Hanged, and Rules of the Knife Fight. His works have been published not only in this country, but also in Japan, France, Sweden, Great Britain, Australia, New Zealand and Canada.
In March 2021, Skip was honored as one of the first recipients of the International Academy of Trial Lawyers Foundation Glenna Goodacre Creative Arts Award for his contributions to the arts, and he received the award again in 2022.
Skip is currently featured in the 2022 documentary Buried: The 1982 Alpine Meadows Avalanche. He can also be seen in the Huey Lewis video I Want a New Drug.
Areas of Practice
Brain and Spinal Cord Injuries
Police Misconduct
Bus Stop Liability
Insurance Bad Faith
Products Liability
Recreational Liability
Dangerous Condition of Public Property
Highway Design
Aviation
Bar Admissions
California, 1974
Massachusetts, 1981
Multiple U.S. Federal Courts, from 1974-
Education
University of California, Hastings College of the Law, San Francisco, California, J.D., 1974
University of Pennsylvania, Philadelphia, Pennsylvania, B.A., 1971
Published Works
For legal publications, please see News & Resources section. 
Crime of Privilege, Ballantine, 2013
The Appearance of Impropriety, Pocket Book, 1993
The Immediate Prospect of Being Hanged, Viking, 1989
Rules of the Knife Fight, Harper & Row, 1986
The Two Dude Defense, Harper & Row, 1984
A Dime to Dance By, Harper & Row, 1983
Representative Cases
Joergensen, et al. v. Massachusetts Port Authority, 905 F.2d 514 (1990)
Hahn v. Alpine Meadows (1985), 4.5 month trial involving multiple deaths in a ski resort avalanche
Classes/Seminars
Closing Argument demonstration, ABOTA
Lecturer, American Association for Justice (AAJ)
Lecturer, Consumer Attorneys of California (CAOC)
Lecturer, San Francisco Trial Lawyers Association
Lecturer, American Board of Professional Liability Attorneys
Lecturer, Western Trial Lawyers Association
Honors and Awards
Fellow, International Academy of Trial Lawyers
Fellow, International Society of Barristers
Fellow, American College of Trial Lawyers
Advocate, American Board of Trial Advocates
"Super Lawyer," 2007 – 2022
Top 100 Lawyers of Northern California, National Trial Lawyers
Top Attorneys in Northern California, San Francisco Magazine
Martindale-Hubbell Highest Legal Rating (AV) 37 Years
San Francisco Trial Lawyers Notable Achievement Award, 2021
Marin County Trial Lawyer of the Year, Finalist, 2017 and 2021
San Francisco Trial Lawyer of the Year, 2018
San Francisco Trial Lawyer of Year, Finalist, 2010
California Trial Lawyer of the Year, Finalist, 2003
Professional Associations and Memberships
Board of Governors, University of California, Hastings College of the Law
Consumer Attorneys of California, Legislative Committee, Past Member Board of Governors
American Association for Justice, Member
National Trial Lawyers
San Francisco Trial Lawyers Association, Member
Marin Trial Lawyers Association, Member
Pro Bono Activities
Moot Court or Mock Trial Judge for Hastings, the University of San Francisco,
and Stanford
Legal Aid of Marin