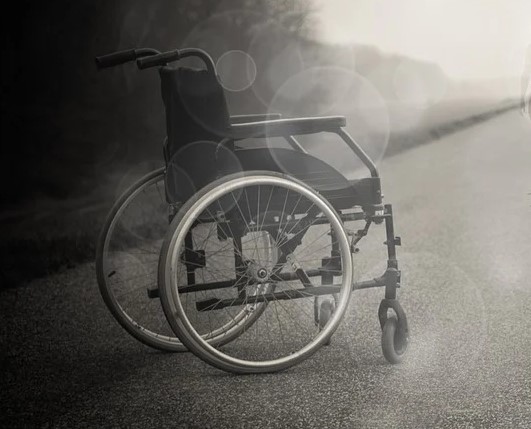 Pedestrian Loses Legs
Attorneys at Walker, Hamilton & Koenig, LLP mediated a $2.85 million settlement for their clients, a pedestrian who was struck and severely injured by an automobile and her daughter who witnessed the horrific event.
On August 5, 2012, WHK's client, a 54-year-old professional housekeeper, was driving her children to their Karate lesson and stopped to pick up another child at his house. As her son went to get the other child, she and her daughter got out of their SUV to get something from her trunk. Just then a speeding Porsche rounded a corner in order to pass a car on the right-hand side. The Porsche struck the back of the client's SUV, sandwiching her between the cars, and spun 180 degrees before becoming wedged under the SUV.
The impact nearly severed both of the client's legs and severely fractured her hand, causing massive bleeding and life-threatening injuries. She required blood transfusions and multiple surgeries to stabilize her and several more surgeries and extensive physical therapy over the coming months. Nearly a year after the accident, she was still unable to walk, was reliant on medications to control her pain, and had to wear braces for her legs.
The attorneys at Walker, Hamilton & Koenig, LLP specialize in handling cases involving catastrophic injuries such as the client's. They quickly brought claims against the reckless Porsche driver on behalf of the client and her daughter, who was severely traumatized after witnessing the accident. WHK attorneys also ensured that the client received the proper medical evaluations and economic analysis to substantiate the claims and bring about a quick resolution. WHK's thorough and aggressive approach was successful, as less than a year after her accident the reckless driver agreed to pay $2.85 million to the client and her daughter.